Browsing social media is always a big trip, and Monday evening was no different. Many of us must've came across a video via the right-wing website, Breitbart, that was posted by a friend or family member. The video showed six people in white lab coats standing in front of the steps of the Supreme Court, with the video titled as: "BREAKING: American Doctors Address COVID-19 Misinformation with SCOTUS Press Conference". All the doctors took turns encouraging the use of hydroxychloroquine, which was revoked for emergency use authorization by the FDA back in June, citing "in light of ongoing serious cardiac adverse events and other potential serious side effects, the known and potential benefits of chloroquine and hydroxychloroquine no longer outweigh the known and potential risks for the authorized use." The doctors claimed it was the cure for COVID19, and also said there was no need to wear masks in order to combat the spread of the virus.
Within hours, Google, Facebook, Twitter and many other social media sites, took down the video, explaining that it was spreading false information about COVID19. The next day, articles and TV reports came out about one of the doctors, Stella Immanuel, who claimed that infertility, impotence, endometriosis and ovarian cysts were caused by "demon sperm" and openly believes alien DNA is being used in medical treatments. While many used Dr. Stella Immanuel as an example of how absurd the video was, thus justifying why it was initially removed from so many websites, those people pretty much exercised their media literacy skills and critique, and therefore realizing that the people in the video were untrustworthy.
They further did this by doing some basic research, and finding out more proof that this group, America's Frontline Doctors, weren't exactly the most reliable when it comes to how to combat the COVID19 pandemic. For one thing, it was discovered that the group's website was only set up two weeks ago on July 16th, only to be shutdown by the website's host, Squarespace, within 24 hours after the press conference.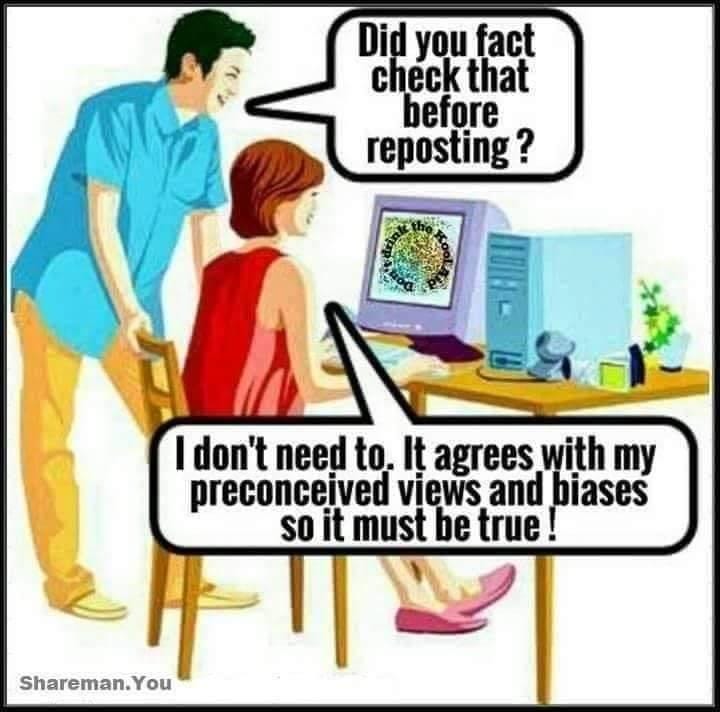 At the same time, doubters of this group of doctors looked up their practices, credentials and affiliations. In doing so, it was doubtful that any of those doctors were ever on the frontline of COVID19, mainly because of their specialty (two are pediatricians and one is an ophthalmology specialist). And of course, Dr. Stella Immanuel's comments was enough to make many scoff and walk away from this group's video and their claims.
However, this hasn't stopped millions from sharing the video all over their social media accounts - and Facebook, Twitter and all the others had to get rid of the video from those accounts. This has lead to supporters of America's Frontline Doctors to declare the group's claims as information Big Tech doesn't want anyone to know about.
While that part is also questionable, it is clear that this video is another example of how far conspiracy theorists can go to spread their misinformation, and with so many vulnerable, and gullible, people out there, it is making it more difficult to decipher what is reliable and not reliable information. This is quite dangerous, especially during a pandemic which has become highly politicized.
But the way doubters of America's Frontline Doctors analyze and critiqued the video, the group and all the information related to them, is the way determining what is reliable and what is not must be done. They include:
1) Who is saying this and why?
2) What is their background and accreditation? As in, who are they to declare what they are declaring?
3) Who supports them and why?
A basic background check on anyone who says they are experts is increasingly becoming a must these days. But as more people do this, the less they will accept information from someone who may not be so trustworthy.
---
SHAMELESS PROMOTIONS…
Another Substack Newsletter to Check Out:
Tangle - Created by political reporter, Isaac Saul, this newsletter takes a look at both sides of an issue, before Saul himself gives his take. Fully aware of how so few Americans trust the news media these days, Saul aims to fix that, or rather un-Tangle that. In his words: [M]ost political reporting today has a slant, lacks context, lacks transparency or fails to answer fundamental questions that readers want to know. It ignores the lived experiences of Americans across the country. Tangle is changing the game. I deliberately elevate the best arguments from both sides while also acknowledging my own biases. Every day, I also share comments and feedback sent in from a diverse group of readers across the country. This way, I'm including thousands of perspectives that aren't my own.
Another Look at the Need for Equilibrium:
How America Lost Faith in Expertise by Tom Nichols, a Professor of National Security Affairs at the U.S. Naval War College. This essay is adapted from his book, The Death of Expertise: The Campaign Against Established Knowledge and Why It Matters (Oxford University Press, 2017) . To sum up what he explores in this essay: We are moving toward a Google-fueled, Wikipedia-based collapse of any division between professionals and laypeople.
Another Thing I Wrote This Week:
Defend the Istanbul Convention and Defend Women, #ChallengeAccepted:
Like many women, I took part in the selfie challenge on Monday, only to find out where the challenge originated from. That led me to realize something bigger, and terrible, was going on, and I wrote this essay for the Medium publication, Fearless She Wrote.
Another Article I Recommend From This Week:
Kanye West is Publicly Struggling. We Need to Give Him Some Grace by Elamin Abdelmahmoud, Buzzfeed
I'm not a fan of Kanye West, but as someone who lives with bipolar disorder as he does, I sympathized with what he has been going through lately, which is likely a manic episode. I am also deeply bothered to see members of the media and non-media people on social media mock him and poke fun at what he says and does. Mental illness is never funny, and this article is a reminder of how public figures with mental health disorders should never be treated as circus freaks.